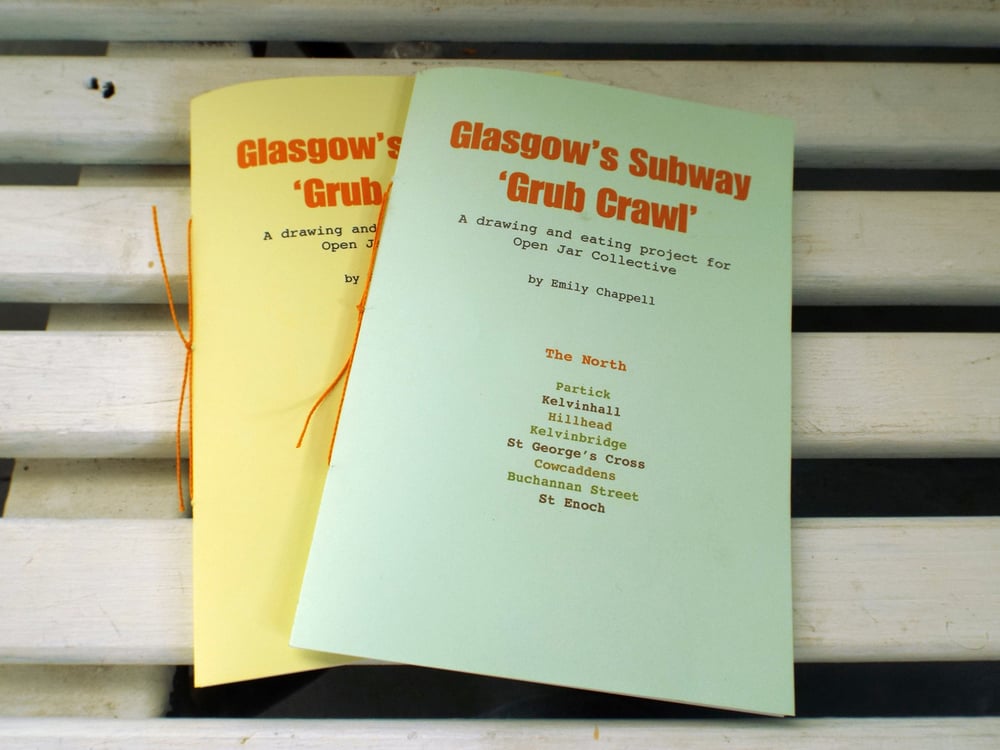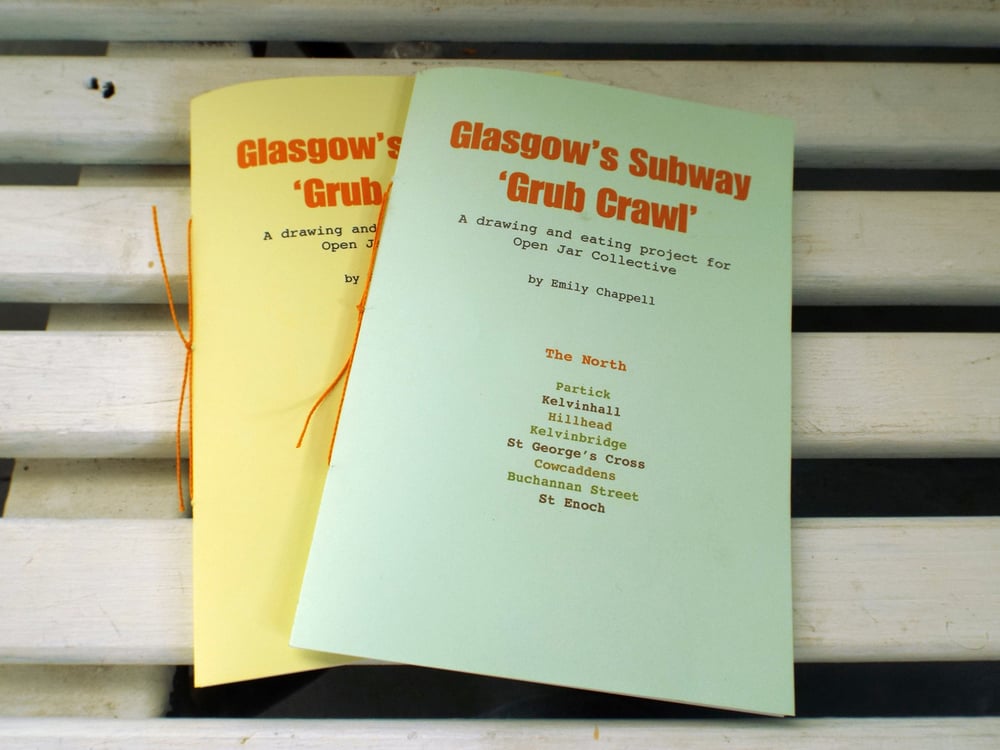 Glasgow Subway Grub Crawl Zine Collection
£7.00
Two hand-stitched zines documenting the Glasgow Subway Grub Crawl - Book 1 (North) and Book 2 (South).
Detailing local food establishments, cafes, grocery shops, chippies, (and the people who run them), at each of Glasgow's Subway stops.
Illustrated with descriptions.
Size: A5 zines x 2
28 pages (each)
120gsm paper
Limited edition of 100.
Designed by the illustrator, Open Jar Collective member, Emily Chappell.